Buildings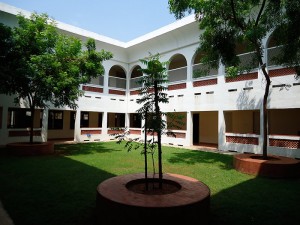 The School was built on a 2.5 hectare plot, placed at the disposal of Vellai Thamarai by the founders Ajit and Selvi Sarkar in 2006. The beautiful square building offers a 1,600 m2 floor space, was traditionally conceived but is modern in structure, adapted to a tropical climate, and has a low cost.
As of 2015, it accommodates 200 students, teachers and administrative staff. Class rooms are spacious, bright and fresh, opening on one side to an outdoor corridor leading to nature, and on the other side to a large, internal shaded courtyard.
A new 720m2 building has been finished since the end of 2015 : it contains a large dining hall, equipped  kitchen and storage place allowing the preparation of more than 275 meals daily. The gradual expansion of the Secondary will require the construcion of a 5 class rooms unit in an additional building.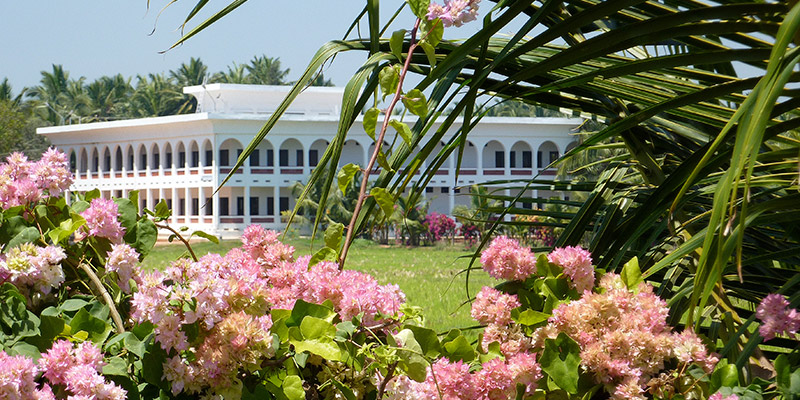 Abundant water is available 120m below ground and is pumped, filtered and purified for food requirements. The School is totally equipped an powered by solar energy which makes it autonomous.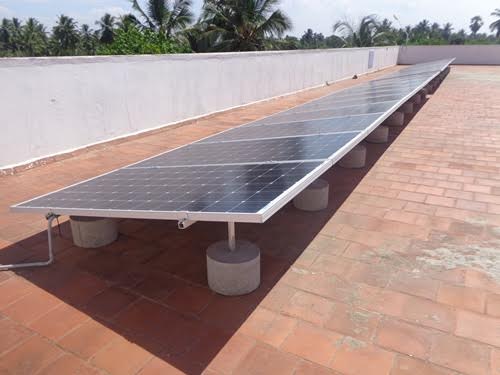 Read more
Vellai Thamarai's vision is to continue opening an additional class each year in order to keep up with ''the oldest'' students who grow up.
To achieve this goal, as of 2017, progressively, as financial funding is available, the construction of a 5 classes unit in a new building will have to be undertaken.
Sport fields will be adjacent to the two school buildings.