The Clinic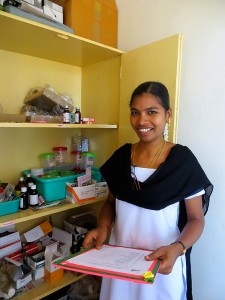 At Vellai Thamarai School, the Clinic is known to all. The full-time nurse knows all students from their creche days and monitors their health follow-ups. She participates in all staff meetings.
In accordance with Vellai Thamarai's social ethos, the Clinic is also open to the children's parents and, in fact, to all villagers. They get free, standard health care and follow-up medical care after hospital release.
As children enter creche, the nurse keeps health records, attends regular medical checkups and vaccinations, administers standard medical care and sends patients to hospital if necessary. She is in permanent contact with families, providing them specific dietary and hygienic recommendations.
The clinic is currently seeking the means to ensure dental and eye care.