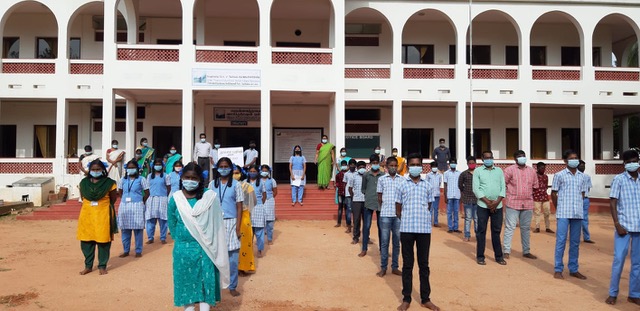 On Wednesday September 1st 2021, 9th and 10th standard classes opened at the School, in accordance with sanitary rules.
A delegation of the Health Department of Tamil Nadu made a visit to the School the next day for an inspection which gave complete satisfaction.
The other classes will reopen as soon as the authorisation will be received.