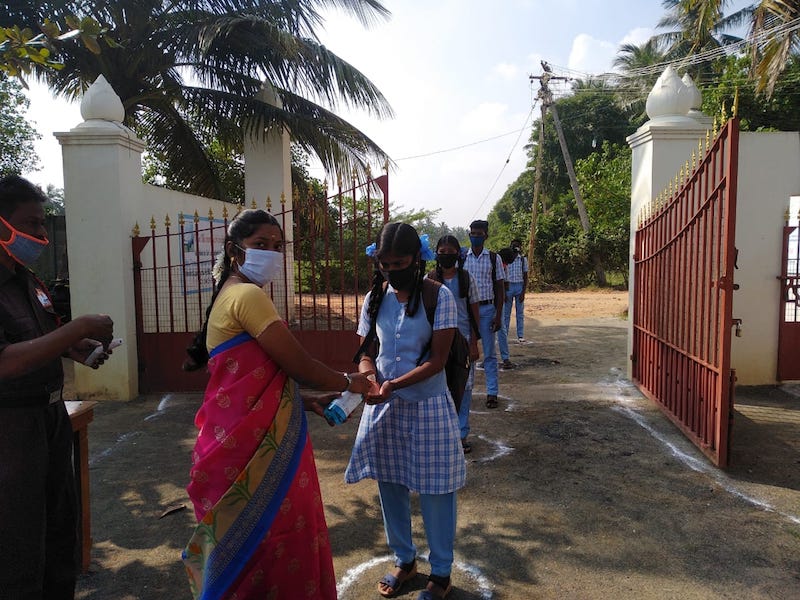 After being closed for ten months due to the sanitary crisis, the School reopened on Monday January 18th 2021, welcoming the students of the 10th Standard.
The two first days were spent to explain sanitary and health measures, to provide advice and to listen to students personal account on this long lock down.
Other classes should open soon.