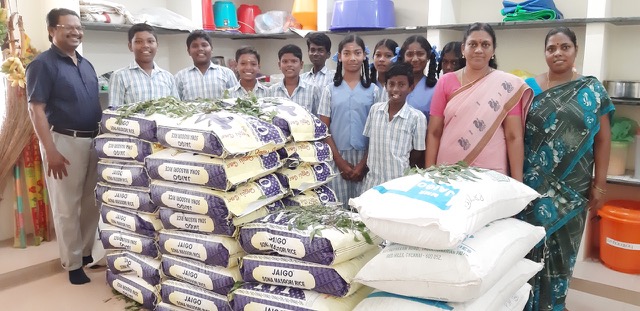 Société Générale of Tamil Nadu has been in contact with Vellai Tamarai School for the last five years. A delegation has been visiting the School a number of times, offering different entertainments and competitions to students.
Every year the Bank makes a donation in kind. This year 1205kg of rice and 250kg of dhal were donated for the students meals.
The management of the School is grateful for this gesture of solidarity.