Volunteering in India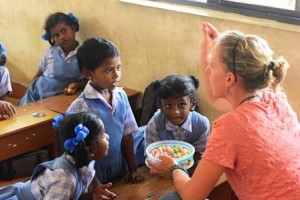 Vellai Thamarai India has hosted volunteers at the School all year along. Since the COVID period, this activity has been temporarily suspended. Their mission consisted in teaching French to classes from kindergarten.
They participate in playtime and sports activities; they use their skills in areas such as theatre, music or arts activities. Children, teachers and …volunteers express great enthusiasm for this experience.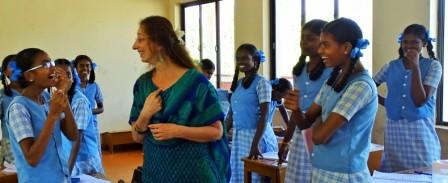 Read more
To be a volunteer at the School, a preliminary meeting is set with the person in charge of volunteer work at Vellai Thamarai. Prerequisites are :
• A minimum of 18 years of age
• Teaching experience or child care experience
• The ability to spend a full month or more at the School
• A working visa obtained at the Indian Embassy.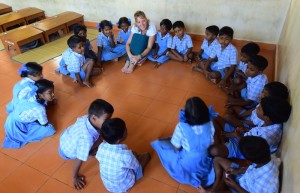 Volunteers pay their own travel expenses such as plane tickets, lodging, transportation from Puducherry to the School and dinner. Lunch taken at the School is free. They work an average of 6 hours a day, Monday to Friday, Saturday being optional.
Volunteers who wish to travel in India before or after their stay in Pondicherry can get sightseeing advice.
These missions offer an exciting project and a beautiful experience for volunteers!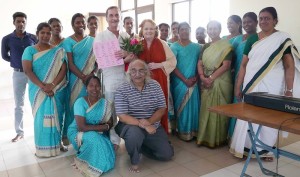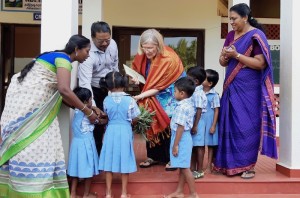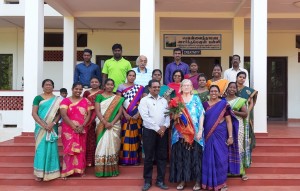 Contact for volunteer program at Vellai Thamarai: Marie Hélène Demey  (marie-helene.demey@vellai-thamarai.com)