Market-Gardening
Vellai Thamarai cultivates the free land around the buildings.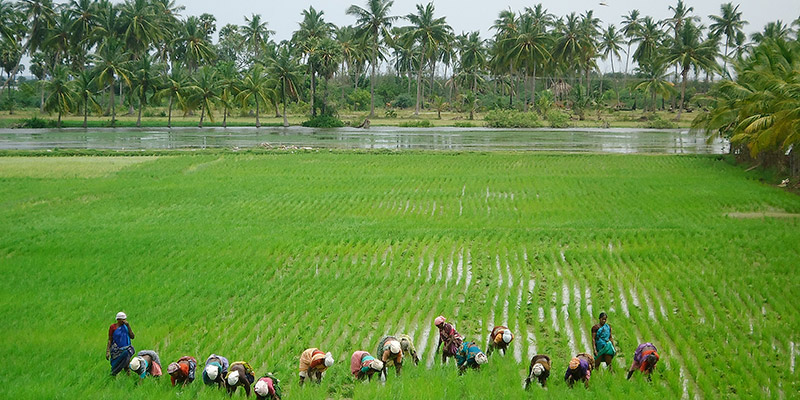 The production, mainly organic, provides healthy and fresh food (rice, vegetables, seasonal fruits) for the daily meals of 250 persons (students, trainees, staff).
The quality of meals, from an early age, is an important factor in children's health and development.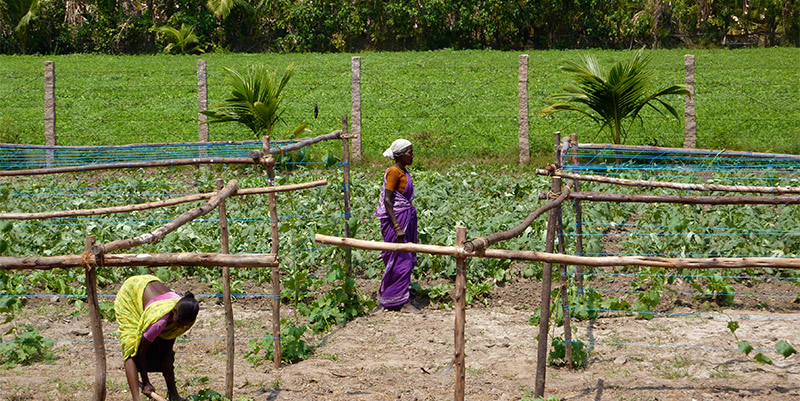 Rice, vegetables and fruits are grown with organic supplements exclusively. According to the seasons, a variety of vegetables are cultivated: greens, yellow pumpkin, white pumpkin, brinjal, avarakkai, bitter gourd, bottle gourd, snake gourd, ladies finger, sukuni, plantains and bananas… And coconut trees grow at the fields periphery.